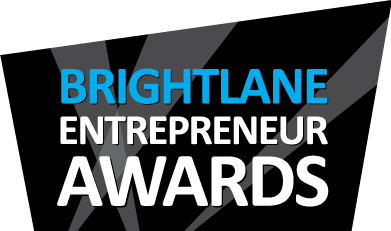 5 entrepreneurs have been chosen to continue to stage 2 and compete for the $25,000 grand prize. Follow BrightLane's social feeds to stay informed about video releases and other entrepreneurial opportunities!
---
Elevator Pitch
Start with a 60 second pitch in an actual elevator! Impress us in the elevator and you will be invited to meet the judges face-to-face for an extended 5 minute pitch. Up to 10 competitors will be selected to receive a 6-month Membership and their own workspace at BrightLane, located at 545 King Street West, Toronto - a value of $4000!
6-Months at BrightLane
The progress of the participating entrepreneurs will be monitored over a 6-month period at BrightLane and the 5 most promising entrepreneurs will be awarded an extended 6-month Membership, including introductions to potential investors and mentoring through "In Conversation" events featuring successful entrepreneurs and coaches  - an additional $4000 in value!
Winner Announcement
After 12-months at BrightLane, the single most promising of the remaining five entrepreneurs will receive the $25,000 grand prize!
During their time at BrightLane, participants will be introduced to a number of investors; to review, critique and possibly invest!
---
Become an Association Sponsor!
This year's competition is under way, but it's not too late to become an Association Sponsor! 
This is all about working with budding entrepreneurial leaders; the future of business. When you join, your association members will get special rates, and many other benefits from BrightLane. More importantly we would like you to be a part of a new workspace collaboration movement - bring us your ideas and introduce your benefits to our members.
To join the BrightLane community we are asking you to:
Assist us in identifying up and coming entrepreneurs for the new BrightLane Entrepreneur Awards season.
Invite BrightLane to become a participant in your organization in a mutually agreeable partnership – for example allowing you free event and meeting rooms for your organization's events (restricted to availability).
Join the BEA Sponsor Group and give your referrals a six-month Membership discount of 20% to the BrightLane coworking space.
Become a series sponsor presenter, which means attending various events, speaking, networking and becoming a partner in an exciting new peer group activity.